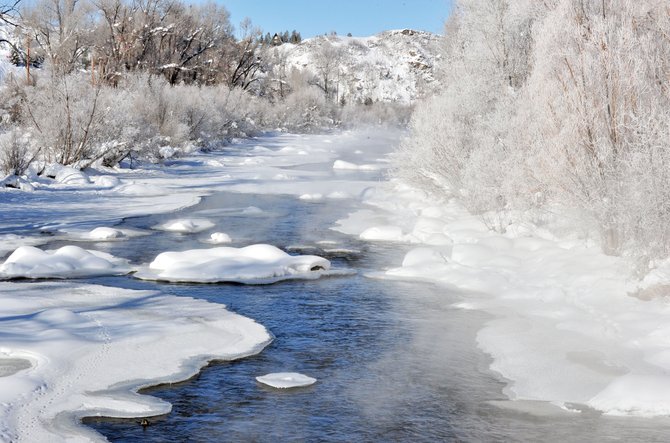 It was a chilly scene along the Yampa River in Steamboat Springs on Monday. A task force may be formed to help answer the question of how to fund new capital projects to upgrade its stormwater system and help manage future flooding and problems associated with annual spring runoff.
Stories this photo appears in:

Steamboat Springs will form a task force of city officials and community members to help answer what could end up being a more than $40 million question: How should the city pay for costly upgrades and repairs to its stormwater system at a time city officials say they don't have the money?