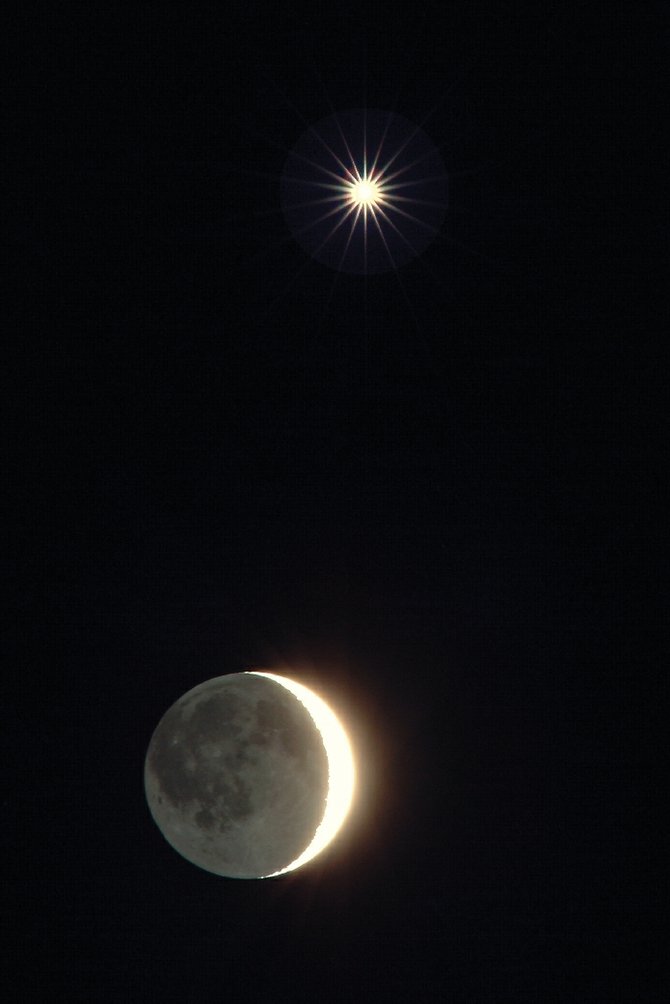 Whenever the moon and one of the bright planets have a close encounter in our sky, an event called a conjunction, it's always an eye-catching spectacle. On Jan. 21, Jupiter and the moon will pair up for a very close conjunction, even closer than the one between the moon and Venus, shown here, during their Feb. 27, 2009, conjunction.
Stories this photo appears in:

After the sun goes down Jan. 21, step outside and marvel at the 10-day-old waxing gibbous moon and the dazzling planet Jupiter sitting side by side. The two will be less than 1 degree apart for most of the early evening.
January 15, 2013 9:59 a.m.