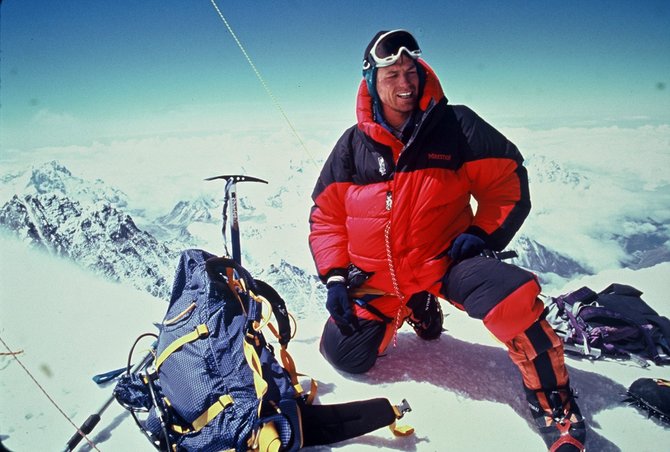 Eric Meyer sits atop Mount Everest in 2004. Meyer, who grew up climbing in Montana and Wyoming, topped Everest and also attempted another 8,000-meter peak before traveling in summer 2008 to attempt to climb K2 in Pakistan. He has said it's difficult even to compare Everest to K2. The latter is considered the most difficult mountain in the world.
Stories this photo appears in:

"The Summit," a film about a climbing expedition gone wrong on K2, features Steamboat's Eric Meyer and is screening at the Sundance Film Festival.