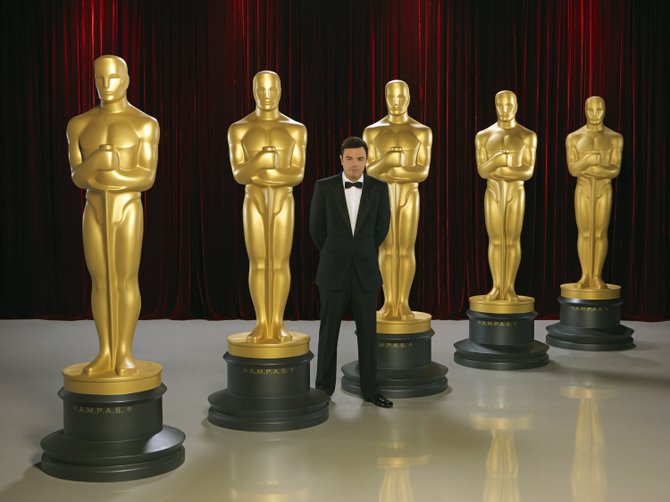 "Family Guy" creator and Oscar nominee Seth MacFarlane will host the 85th Academy Awards on Sunday night on ABC. Among the honored films is "Lincoln," which leads the race with 12 nominations.
Stories this photo appears in:
Some people take these bets pretty seriously — who's got a wager on how long it takes host Seth MacFarlane to break into the voice of Stewie Griffin? — and in case your pals have an inside line, here are some predictions and personal picks to help you fill out your Oscar ballot.
February 21, 2013 1:59 p.m.