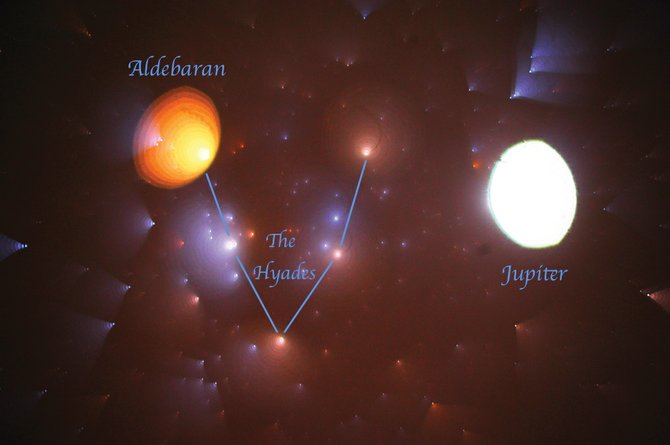 This "defocused" photograph shows off the beautiful star colors in the face of Taurus the Bull. Look for the Bull's orange eye, Aldebaran, and the "flying wedge" outline of his face just to the left of dazzling Jupiter, high overhead in the early evening this month. Use binoculars to enhance the view.
Stories this photo appears in:

"Beautiful" isn't a word one usually uses to describe the face of a bull, but Taurus, the celestial bull, is an exception. The familiar V-shaped asterism of Taurus' face hanging high in our winter sky is like no other group of stars visible from Earth.
February 11, 2013 8:41 p.m.