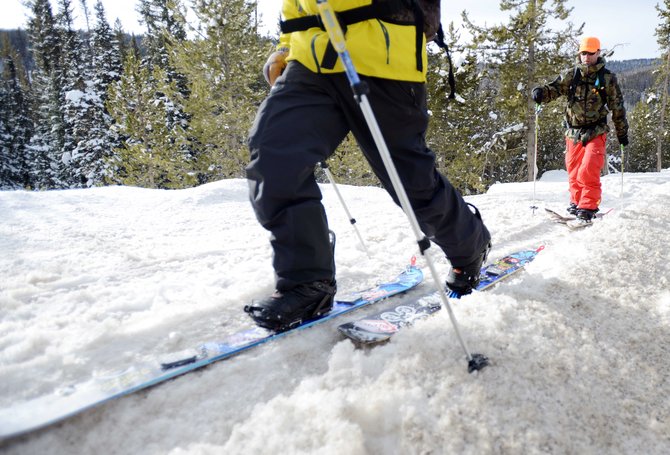 Matt Wood, top left, and Brian Dudley head into the Harrison Creek drainage Wednesday morning on split snowboards.
Stories this photo appears in:

You know what would be great? A list of the best backcountry runs in Routt County. Or maybe a collection of the best backcountry stories from around Steamboat, the kind of runs they talked about in cheesy 1980s and '90s ski movies. They'd have names like Dead Man's Bluff or Slippery Pete's Escape. There's only one problem. Slippery Pete is quite content taking his escape to his grave.