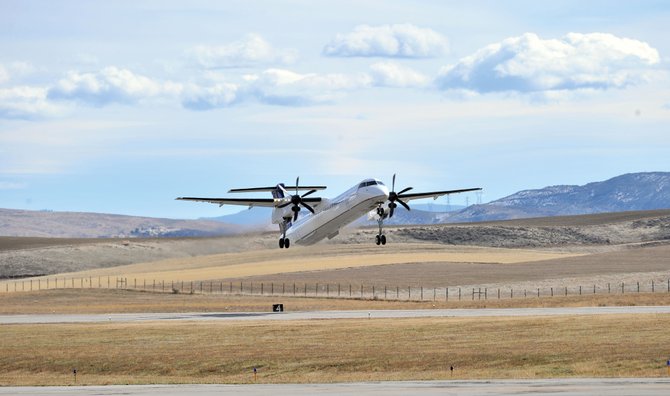 A United Express Q400 turboprop operated by Republic Airlines takes off from Yampa Valley Regional Airport in October, when airport Manager Dave Ruppel first expressed concerns about the growing problem with the Q400's on-time record. On Wednesday, a high-ranking United Express operations executive met with Steamboat resort officials and community leaders to talk about her company's progress in improving the reliability of the four daily flights between Denver and Yampa Valley Regional Airport.
Stories this photo appears in:

Airport Manager Dave Ruppel brought up the growing problems with the on-time record as long ago as October and said the difficulties persisted into ski season.