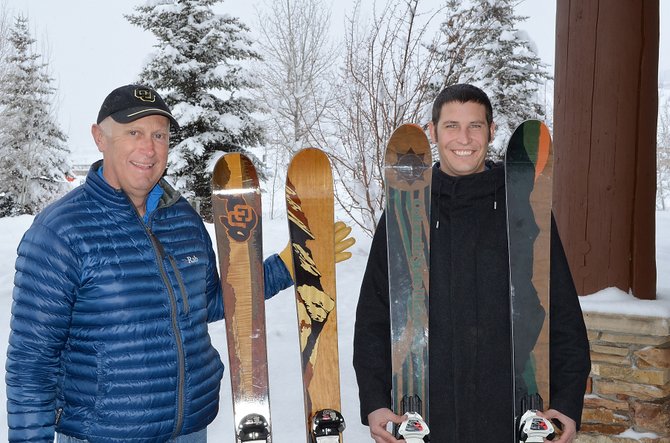 Steamboat's Don McLean, left, and Luke Dudley show off the new University of Colorado and Colorado State University logo skis they are marketing at www.collegeskis.com. The skis are handmade in China by industry award-winning Breckenridge firm Ski Logik.
Stories this photo appears in:

The CU skis, with Ralphie's horns set into hardwood top skins, are being made by the award-winning, Breckenridge-based company Ski Logik.