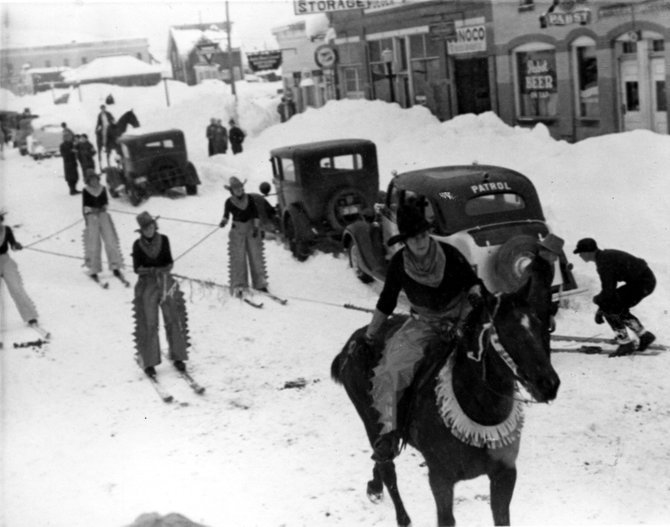 Helen Wheeler on front horse for the Diamond Hitch in 1928. The annual Diamond Hitch Parade will get back to its roots during this year's celebration.
Stories this photo appears in:
Back in the early days of Routt County, skijoring was the thing to do. Whether behind a horse, sleigh or whatever pet could be wrangled, being pulled on skis beat pushing yourself. But it was a lonely ride. One tow rope pulled only one person on skis. Enter the diamond hitch.