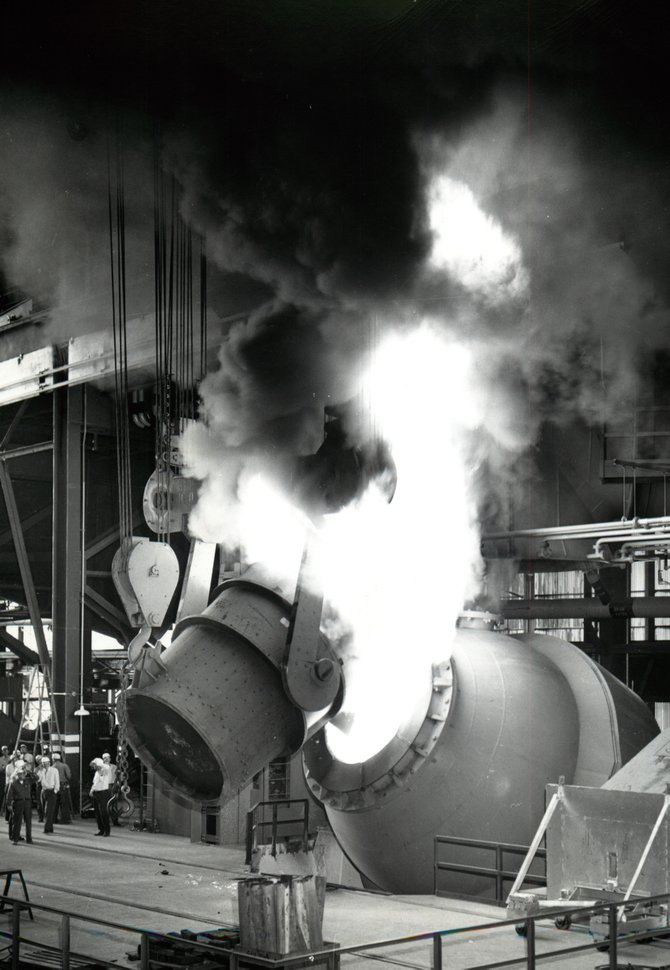 Steel for the sinews of Colorado industry is shown in process at the Pueblo plant of the Colorado Fuel & Iron Corp. in this 1961 photo. In the 1960s, the giant CF&I steel plant was the economic driving engine and racial equalizer with 13,000 jobs for Colorado's southernmost large city. Two decades later, most of those jobs disappeared, and the educational economic disparities between the city's Latino and white residents began to widen.
Stories this photo appears in:

Progress made by minorities in Colorado in the 1960s and 1970s faded in most every measure. One reason why: The state's economic landscape shifted precipitously away from good paying blue-collar jobs.