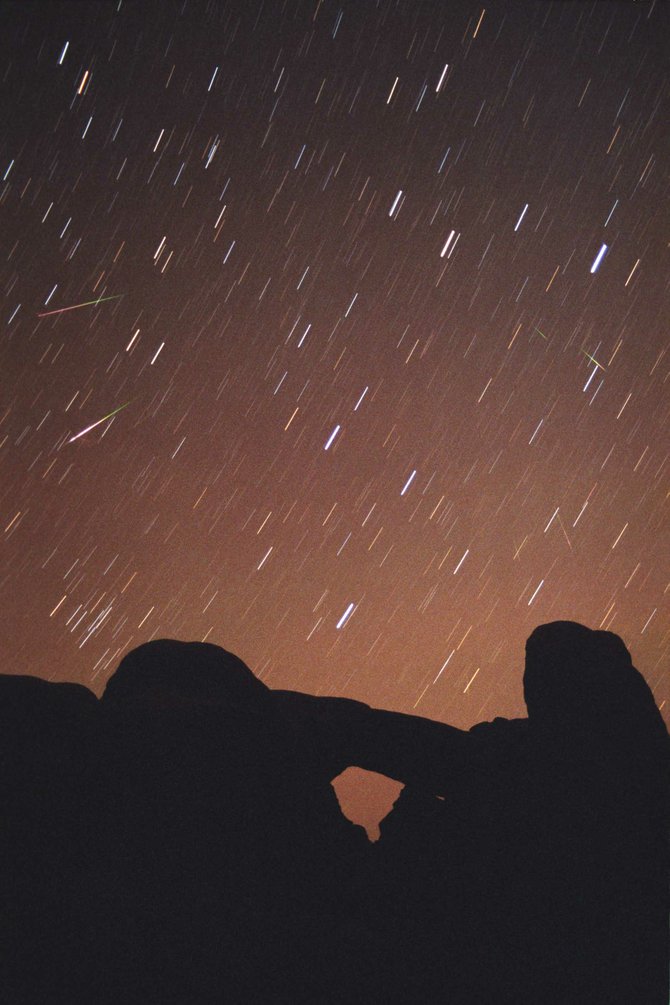 The surprise celestial event of 2014 might be a strong shower of meteors on May 24 caused by bits of dust from Comet 209P/LINEAR. Earth encountered a similar dust swarm from Comet 55P/Tempel-Tuttle in 2001 and experienced a meteor storm of more than 1,000 meteors per hour, seen here in an image taken from Arches National Park near Moab, Utah. Photo by Jimmy Westlake.
Stories this photo appears in:

Year 2014 will be one of eclipses. Two total eclipses of the moon and a partial eclipse of the sun will be the real headline grabbers in 2014, but there are plenty of bright planets and showers of shooting stars to keep us looking up all year long.