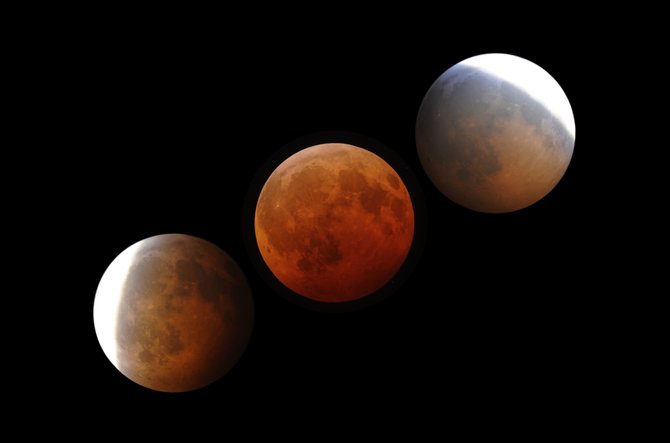 The totally eclipsed moon glows orange-red because of sunlight filtering through Earth's atmosphere and onto the moon. These three images of the total lunar eclipse Dec. 21, 2010, show the moon minutes before totality (right), during totality (center) and minutes after totality (left). Two total eclipses of the moon will be visible across much of North America in 2014.
Stories this photo appears in:

Year 2014 will be one of eclipses. Two total eclipses of the moon and a partial eclipse of the sun will be the real headline grabbers in 2014, but there are plenty of bright planets and showers of shooting stars to keep us looking up all year long.