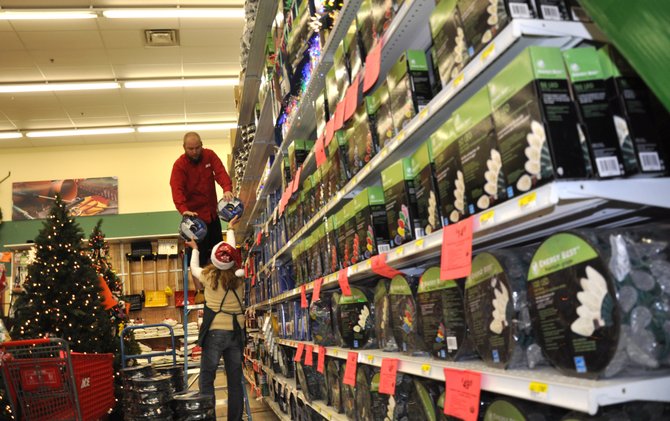 Ace at the Curve employees Kristin Schwab and Jeff Knox stock a large section of holiday lights on Wednesday afternoon. The city of Steamboat Springs is estimating 2013 sales tax revenue will come in at least $1.9 million over what the city projected in its budget.
Stories this photo appears in:

Currently, the city is projecting sales tax collections will come in about 11 percent, or $1.9 million, over the Steamboat Springs City Council's budget figure.