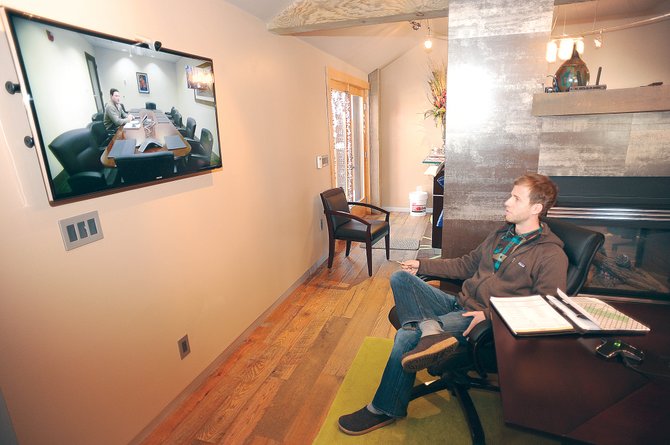 Eric Schneider, sitting in Green Courte Partners' Steamboat Springs office, talks with Eric Dowling in the firm's Chicago area office over a video call. Advances in technology have made it easier for more people to work and live where they want.
Stories this photo appears in:
Eric Schneider is a runner. Not just a daily jog around town kind of runner — an ultra runner. You'd assume ultra runners have to be passionate to treat 50- and 100-mile races like a thrill rather than a harrowing punishment, and Schneider's officemate Sally TeStrake in Green Courte Partners' Yampa Street space can attest to his enthusiasm.