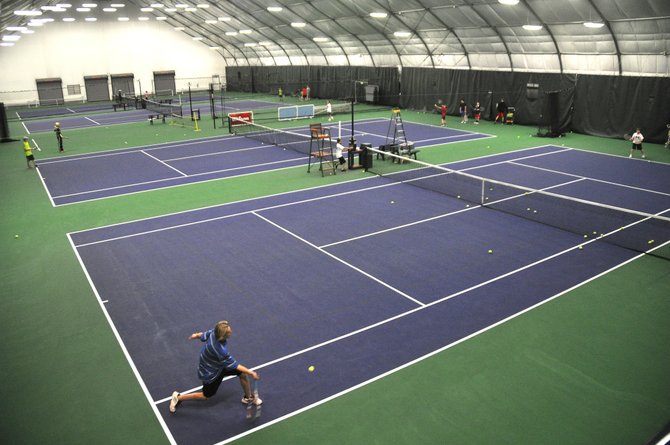 Youth tennis players play Thursday night at the Tennis Center of Steamboat Springs. With new staff members and a growth in the youth tennis program, the center has had an eventful year.
Stories this photo appears in:

On Wednesday night, Tennis Center Director Jim Swiggart stood before the city's Parks and Recreation Commission to "talk about the cool things" that have happened at the facility this year.