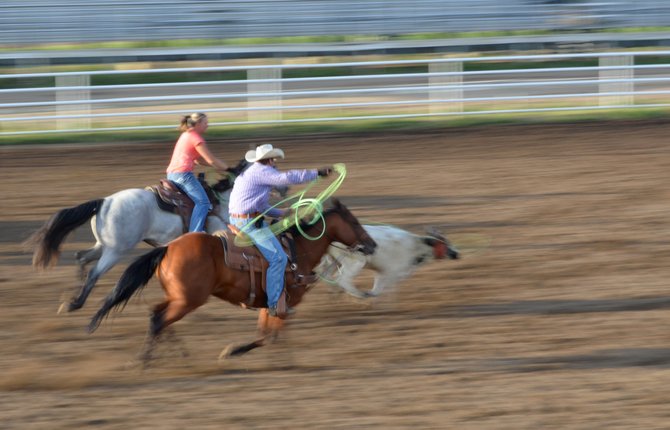 Willow Raley and Gary Rodarmel were among 126 teams entered in the jackpot team roping event at the Routt County Fair in Hayden. Raley, who lives in Baggs, Wyo., earned notoriety this summer when she became the first woman ever to qualify for the short round of team roping at Cheyenne Frontier Days, one of the biggest pro rodeos in the West.
Stories this photo appears in:
Willow Raley, of Baggs, Wyo., who took part in the Routt County Fair on Wednesday, became the first woman team roper ever to make the short round and win prize money at Cheyenne Frontier Days in July.