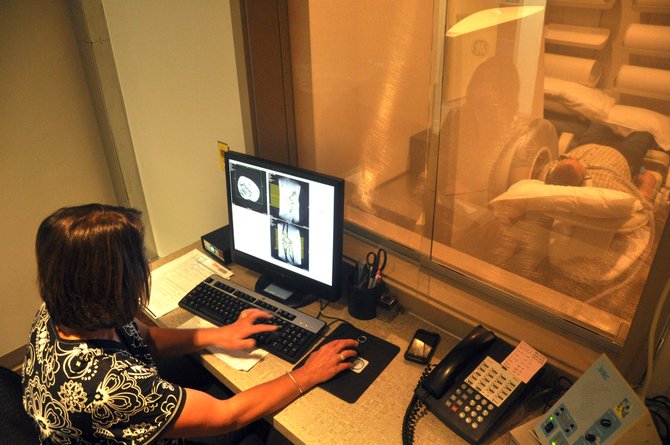 MRI technologist Janelle Buccino runs the new extremity MRI unit at Orthopedics of Steamboat Springs on Monday as James Chapman keeps his arm still in the machine. The new machine allows patients to have an MRI without going into a full-body scanner.
Stories this photo appears in:

At Orthopedics of Steamboat Springs, the word MRI now conjures up scenes of people laying back in a chair as they take advantage of the office's new extremity MRI machine.