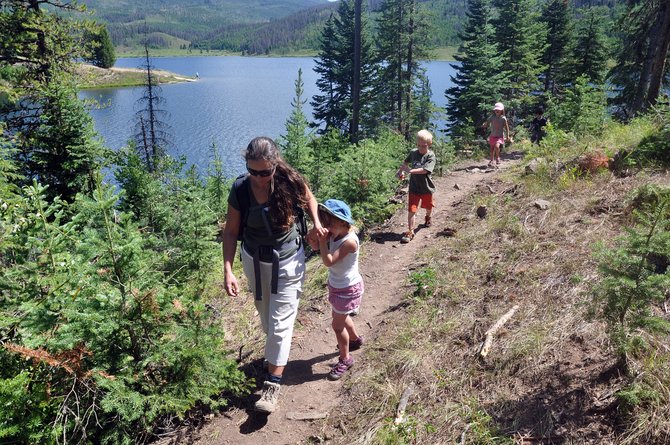 North Routt Preschool Director Kerri Ann Crocker leads a group of children on a hike around Pearl Lake. Under Crocker's leadership, the small preschool has rebounded from its sudden closure nearly two years ago.
Stories this photo appears in:
It's a Monday, Kerri Ann Crocker explained, as 8-year-old Zakk Leftwitch refused a second order from a park ranger to release the unlucky grasshopper the boy captured on the shore of Pearl Lake in North Routt County.