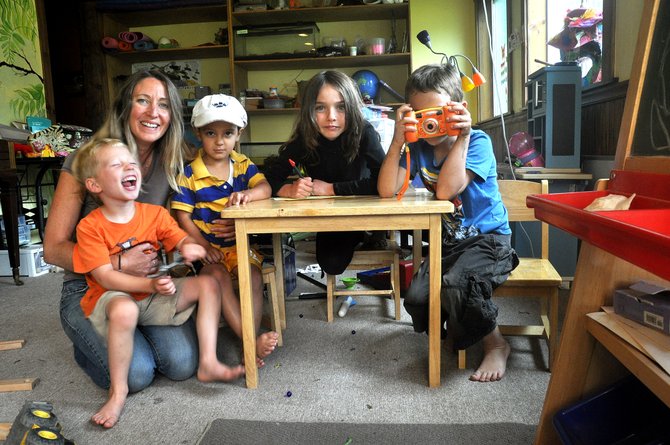 Chrissy Skorkowsky's home-based child care center in Oak Creek is unique. Above, she poses from left with Coen Dore, Steven Tzerovski, her daughter Sora and her son, Gannon.
Stories this photo appears in:

On Aug. 29, Kathy Elliott's life will change dramatically. That's the day her daughter, Abbey, will enter kindergarten in Steamboat Springs, and the family's child care tuition bill will shrink from $12,000 per year to about $2,400.