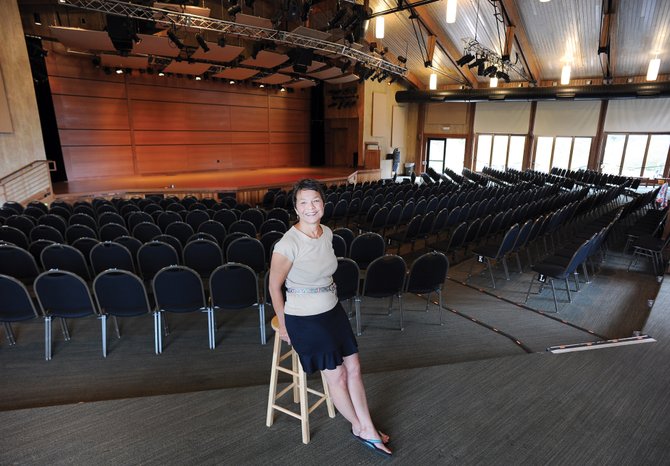 Betse Grassby, director of operations and non-classical programming, plans to retire at the end of this season. Grassby helped found the Strings Music Festival 26 years ago.
Stories this photo appears in:

To hear Betse Grassby tell it, the start of the Strings Music Festival was really just to have a party. The co-founder is retiring at the end of the summer season after 26 years with Strings.