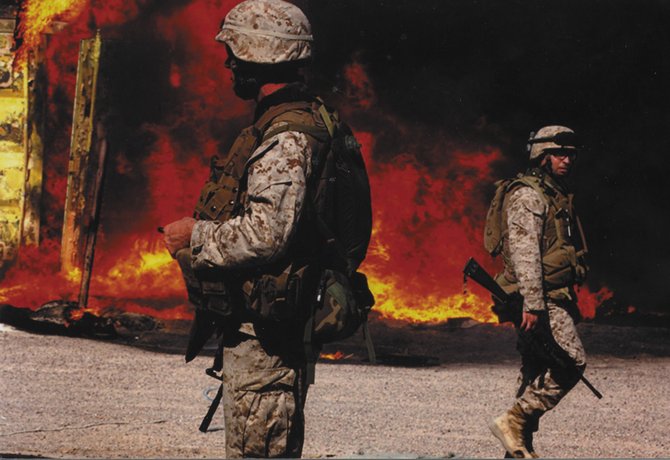 Marines walk past the aftermath of a mortar explosion in Fallujah, Iraq, during one of Ty Upson's two deployments to the country.
Stories this photo appears in:

Ty Upson pauses at each photo in the album. The mosques, sunsets and sandstorms each evoke a powerful memory of his two deployments to Iraq.