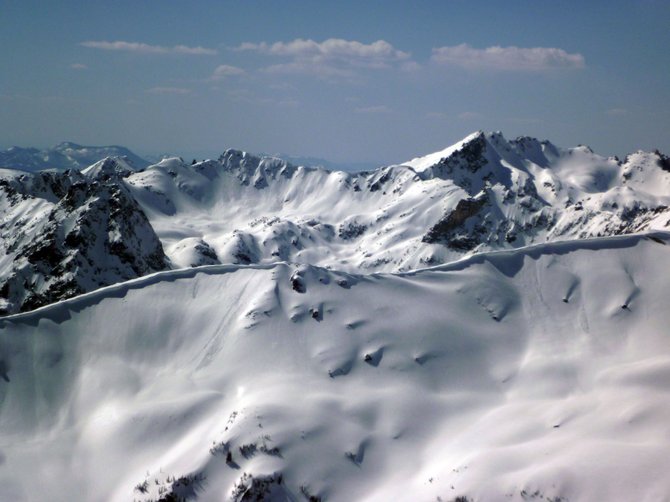 Fields of pristine snow blanket the ridge line of Big Agnes in the Mount Zirkel Wilderness Area on Friday. It may look pretty, but the Colorado Avalanche Information Center included Steamboat Springs in its warning of elevated risk for avalanches in a statewide assessment Friday. Deep-slab avalanches have taken a heavy toll on the state recently, most recently killing five experienced backcountry snowboarders last weekend at Loveland Pass.
Stories this photo appears in:

Last weekend's Loveland Pass avalanche left Steamboat Springs backcountry skiers counting their blessings and hoping for better avalanche education.