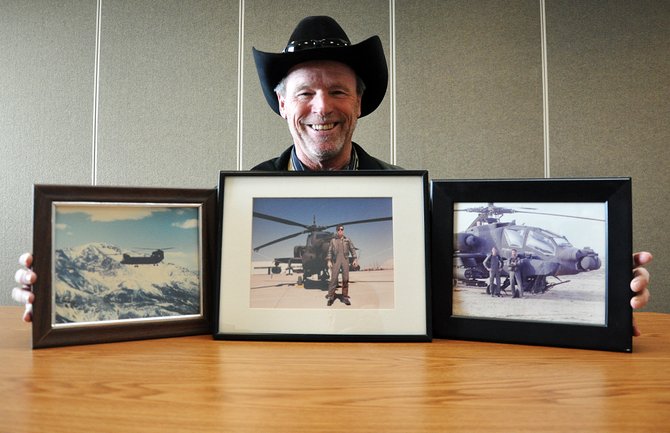 Dean Smith, assistant manager at Yampa Valley Regional Airport, poses with photos that chronicle his extensive career as a military pilot. Smith has clocked 26,000 hours in the cockpit and flew Apache helicopters on combat missions in Afghanistan in 2001.
Stories this photo appears in:

Dean Smith retired from his post at Yampa Valley Regional Airport after almost nine years as assistant manager and with a military Legion of Merit medal.

At age 60, the assistant manager of Yampa Valley Regional Airport glows when he talks about the service to his country that started at the advice of a judge when he was 17.