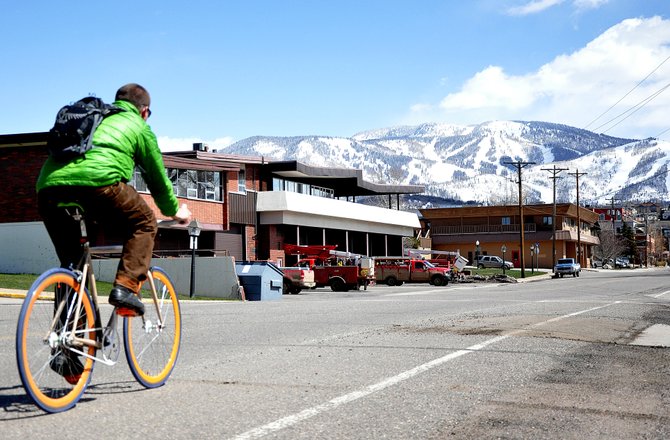 A cyclist cruises down Yampa Street on Wednesday. Although a proposal to add parks and a promenade to the downtown street did not earn the endorsement of the city's lodging tax committee, stakeholders on Yampa and downtown are pressing on with revitalization efforts.
Stories this photo appears in:

The lodging tax committee's decision makes the outlook for the Yampa promenade project muddier, Mainstreet Steamboat Springs Manager Tracy Barnett said, but not impossible.