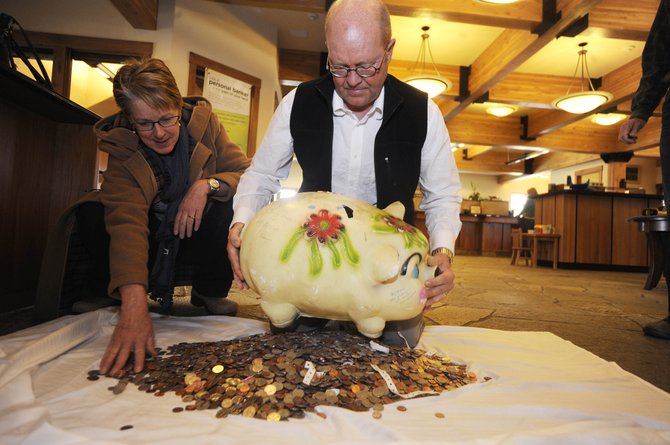 Becky and Kris Hammond let change fall out of the piggy bank they have had for the past 30 years. As part of a fundraiser, people were asked to guess how much money was in the pig, which turned out to be $999.70.
Stories this photo appears in:

Steamboat lawyer Kris Hammond dumped hundreds of pennies, nickels, quarters, dimes, Canadian change, Pesos, Malaysian coins, New Zealand coins, paperclips and dust onto the floor of Alpine Bank on Friday afternoon, emptying the contents of a piggy bank to which he and his wife, Becky, have been contributing since they were married 30 years ago.