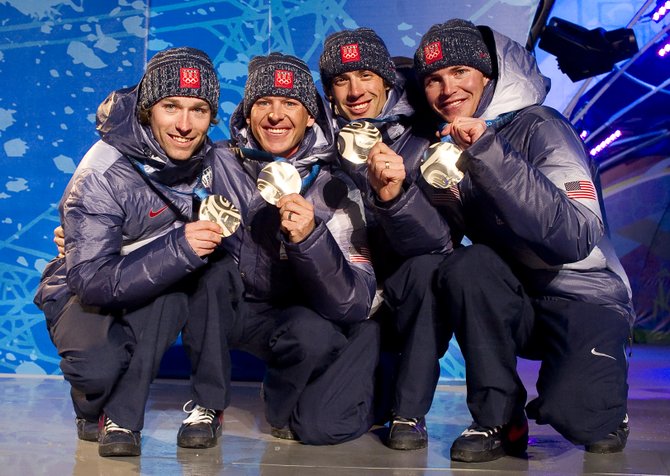 Members of the U.S. Nordic Combined Ski Team show off their silver medals at the Whistler Olympic Celebration Plaza. The team, which includes, from left, Brett Camerota, Todd Lodwick, Johnny Spillane and Billy Demong, raced to second place in the team event.
Stories this photo appears in:

Medal is US's 1st in team event
Tuesday's silver medal performance has to rank up there as a defining moment of these 2010 Winter Olympic Games. The Austrians won gold, finishing in 48 minutes and 55.6 seconds, just 5.2 seconds ahead of the Americans. The Germans won bronze, 19.5 seconds behind the Austrians.