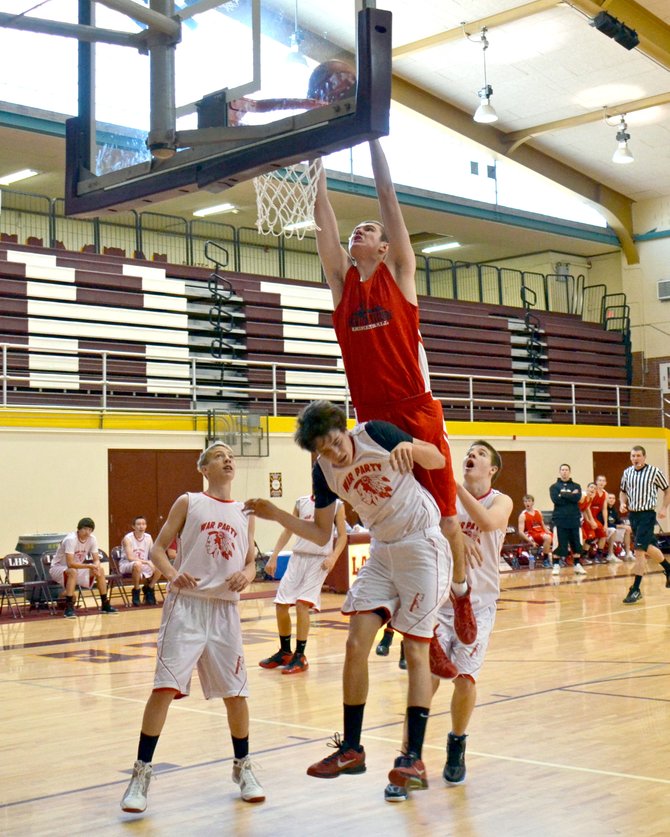 High Altitude Basketball player Garrett Bye gets a putback dunk at a tournament in Laramie, Wyo. The varsity team went undefeated and won the tournament.
Stories this photo appears in:
The High Altitude Basketball team, composed of teams in sixth grade and up, recently competed in a pair of tournaments in Laramie, Wyo., and Denver.