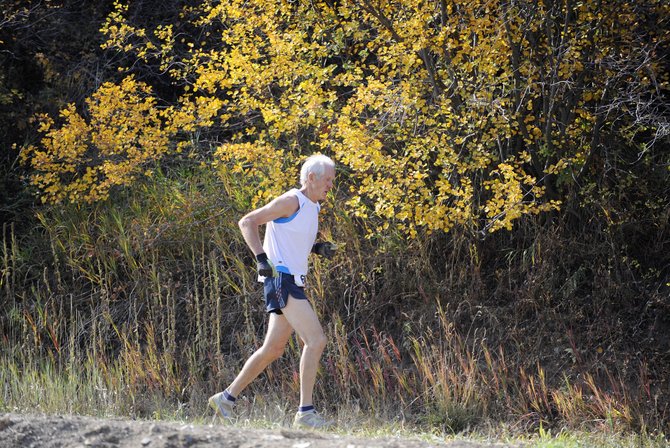 Tom Nelson competes in the Emerald Mountain Trail Run on Saturday at Howelsen Hill. After finishing in 1 hour, 14 minutes and 23 seconds, Nelson placed second in the season points standings for men and first for the season in his age group.
Stories this photo appears in:

The Emerald Mountain Trail Run closed out the 2012 Steamboat Springs Running Series on a hazy but sunny Saturday morning. About 75 racers started at 8 a.m. and crossed the finish line between 50 minutes and 2 1/2 hours later.