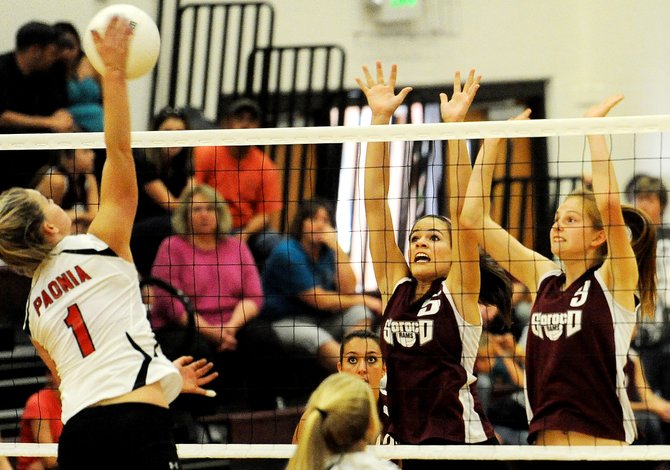 Soroco's Mackenzie Carnahan, left, and Josie Rossi go up for a block Saturday against Paonia. The Rams went point-for-point with the Eagles in a tight first game but couldn't keep it up, falling in three.
Stories this photo appears in:
The Rams went swing for swing with the Eagles in the first game but lost it and the next two, falling to Paonia in a three-game sweep.