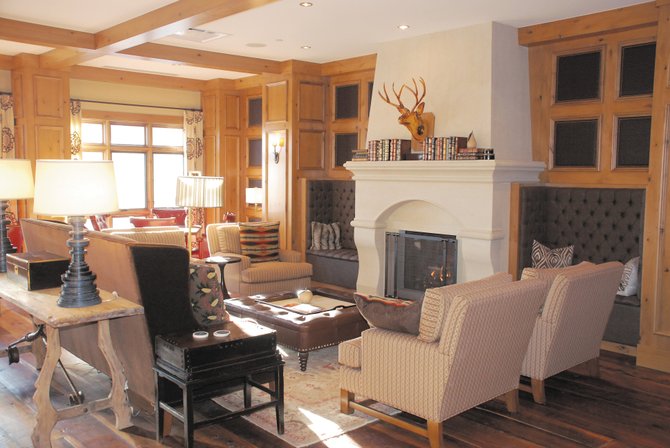 Owners and guests at One Steamboat Place can gather in the lounge over a glass of wine. The trophy mount over the mantle is a work of fine art glass. One Steamboat Place has recorded $46 million in sales in the past 12 months, $27 million year-to-date when pending contracts are taken into consideration.
Stories this photo appears in:

Thus far in 2012, eight whole-ownership sales have involved the four-bedroom, four- or 4.5-bath homes that are the mainstay of the One Steamboat Place whole-ownership units, three of which sold in August.