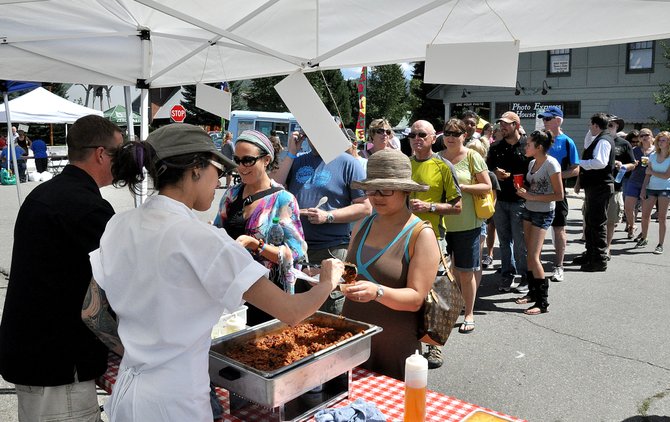 Chili tasters wait in long lines Sunday afternoon to sample the green and red chilies made by Sweetwater Grill. Mainstreet Steamboat Springs Manager Tracy Barnett said about 1,100 taster kits were sold at this year's event, a 10 percent increase compared with last year.
Stories this photo appears in:

More than 1,000 sample chili, salsa and cornbread
The bad news quickly spread through the crowd on Eighth Street. At 1 p.m. Sunday, vendors were running out of chili — and fast.