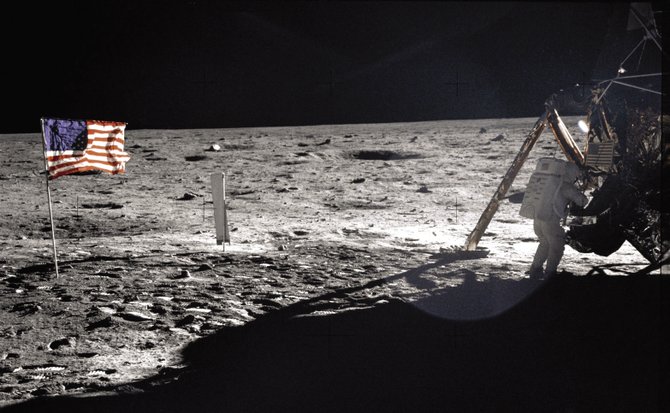 Mission Cmdr. Neil Armstrong walks on the lunar surface in July 1969.
Stories this photo appears in:

Steve Swanson: Armstrong's 'one small step' changed the world, space travel forever
Astronaut Steve Swanson doesn't remember watching the live broadcast of Neil Armstrong stepping onto the moon, but he has a much more personal memory of the man who wowed the world July 20, 1969.