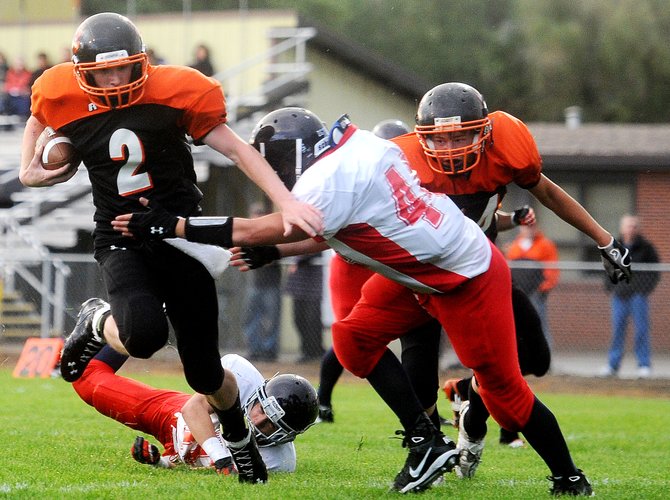 Hayden quarterback Mark Doolin rushes for a touchdown Friday, one of five he scored in a big win against Belleview Christian. The game was Hayden's first in 8-man football. Doolin scored five times, three on the ground and two passing, to help build a 70-24 victory.
Stories this photo appears in:

Hayden had little trouble winning Friday night, using big plays to blow by Belleview Christian and start off with a 1-0 record. The road gets a lot more difficult next week when the Tigers are set to play the No. 1 team in the state.
August 31, 2012 10:45 p.m.