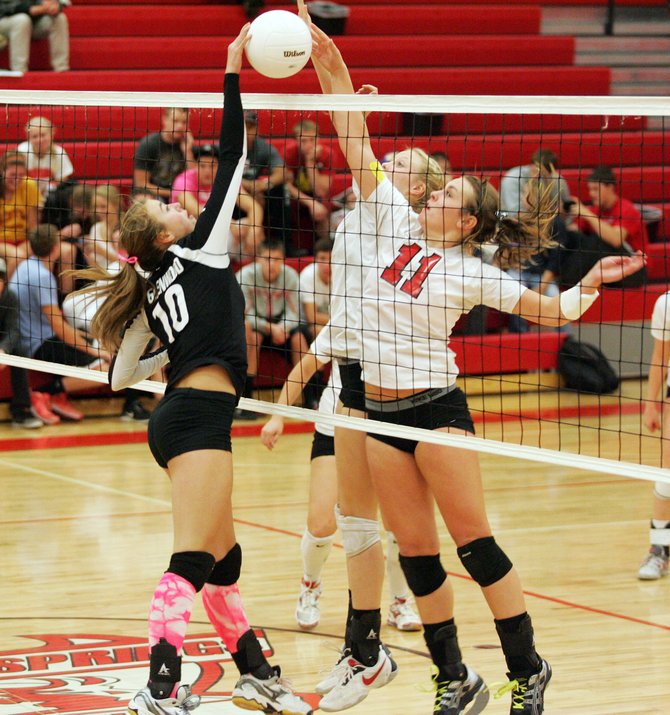 Glenwood Springs junior Delaney Gaddis, left, and Steamboat Springs senior Alex Feeley battle for a ball at the net during Thursday's match in Glenwood. Gaddis and the Demons held on for a five-game win.
Stories this photo appears in:

When Glenwood Springs and Steamboat Springs meet on the volleyball court, it quite often ends up being a long night. That certainly was true during Thursday's five-game thriller in Glenwood, where Steamboat lost, 3-2.