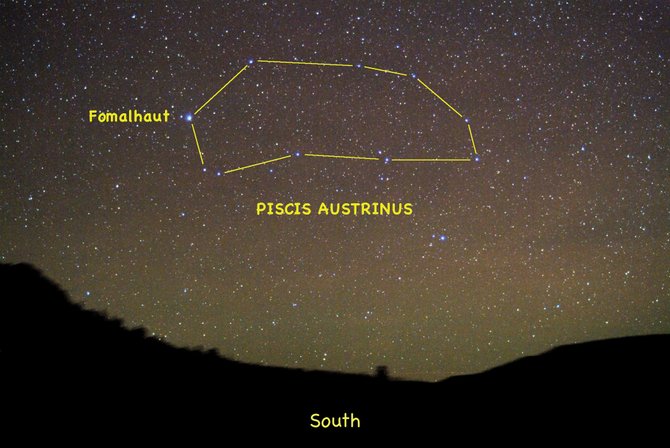 Fomalhaut is the lone bright star seen in the southern sky at about 9 p.m. in mid-October. Representing the mouth of the Southern Fish, Fomalhaut is known to possess at least one large planet and a dust ring where new planets might be forming.
Stories this photo appears in:

Shining brightly in the southern sky as darkness falls is one of autumn's few bright stars, a blue gem named Fomalhaut (pronounced FOAM-a-low).
October 16, 2012 12:24 a.m.