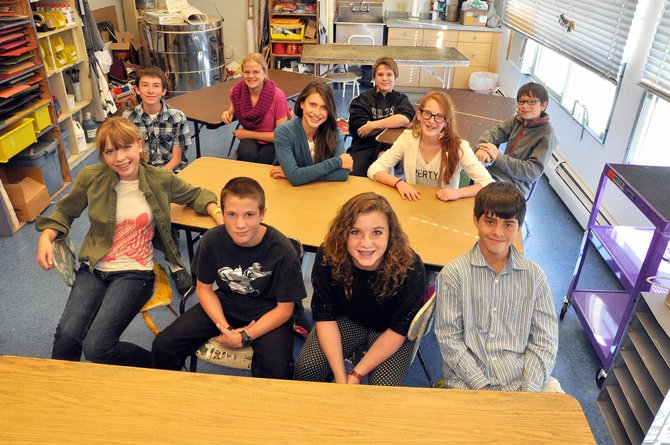 Eighth-graders at Emerald Mountain School will serve as ambassadors at the campus's fundraising auction Saturday night. Proceeds from the auction will support the tuition assistance program at the small private school.
Stories this photo appears in:

Each year, students at Emerald Mountain School await their campus's annual fundraising auction like it's a major holiday.