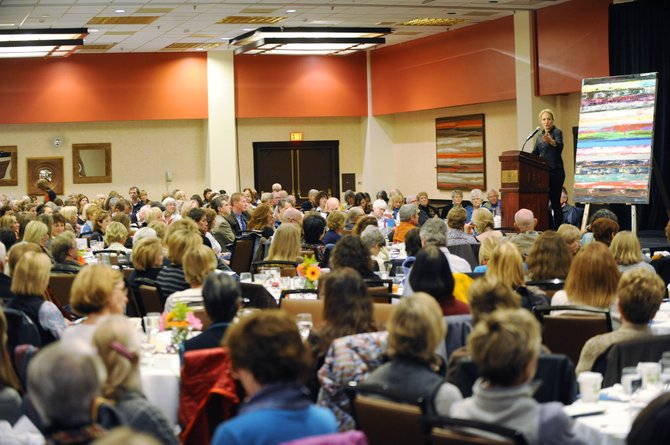 Author Kathryn Harrison speaks to a packed room during the Literary Sojourn on Saturday at Sheraton Steamboat Resort.
Stories this photo appears in:
Literary Sojourn is a nonprofit event supported by a guild and community members who have become like a giant book club of Sojourners. So loyal are the Sojourners that this year's event sold out in 1 1/2 hours.