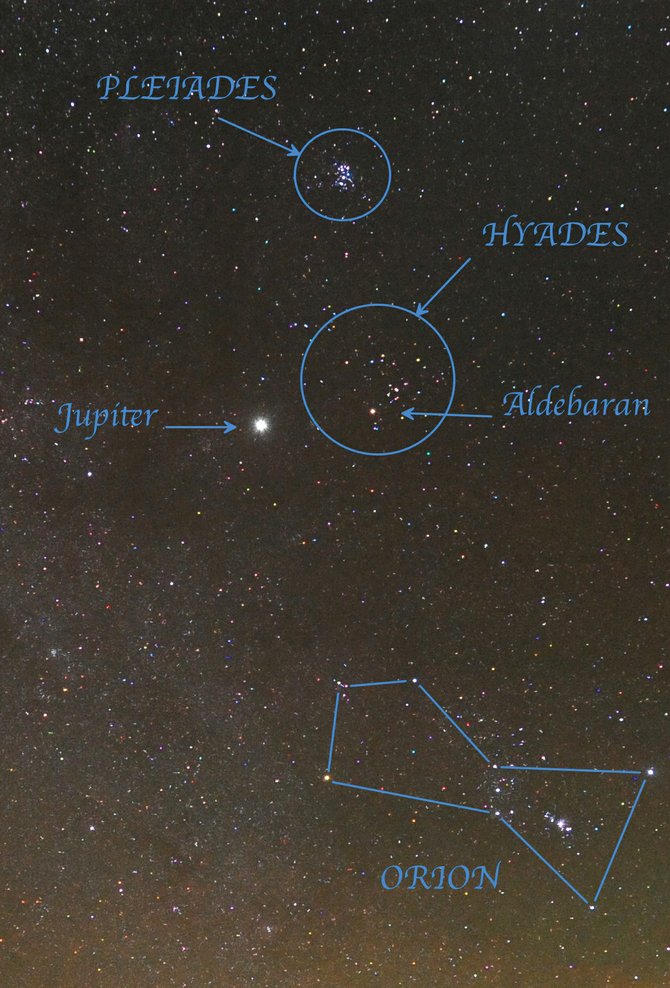 Not far from the familiar starry figure of Orion the Hunter are the two star clusters of Taurus the Bull: the Hyades and the Pleiades. The Hyades cluster is punctuated by the bright red star Aldebaran, the eye of the Bull. The fainter Pleiades cluster, or Seven Sisters, is twice as far from us as the Hyades and sometimes is mistaken for the Little Dipper.
Stories this photo appears in:

Stars are born in clusters — families of dozens to hundreds of stars that share the same age and chemical makeup — but they don't remain in clusters their whole lives.
November 20, 2012 12:56 a.m.