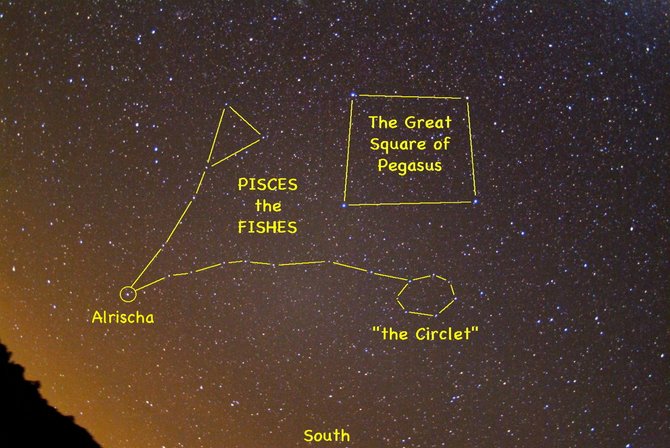 Look for Pisces the Fish high in the southern sky at about 8 p.m. in early November. Use the prominent Great Square of Pegasus to zero in on this faint but distinctive constellation of the zodiac.
Stories this photo appears in:

Tucked in just beneath the constellations of Pegasus and Andromeda, Pisces represents the mythological characters of Venus and her son Cupid.
November 7, 2012 4:51 p.m.