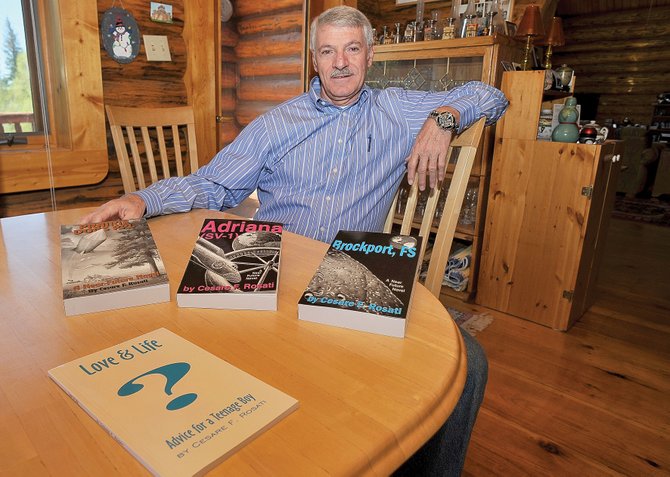 Cesare Rosati, a 16-year Steamboat resident, is in the midst of publishing and releasing his five-part science fiction book series. Last week, the third installment, "Brockport, FS," was released and can be found at Off the Beaten Path Bookstore, at AccedePress.com and at Bud Werner Memorial Library.
Stories this photo appears in:
When Steamboat resident Cesare Rosati sits down to write his science fiction novels, he said it doesn't really feel like work to him. Instead, the complex stories of space travel and politics unfold on their own before his eyes.