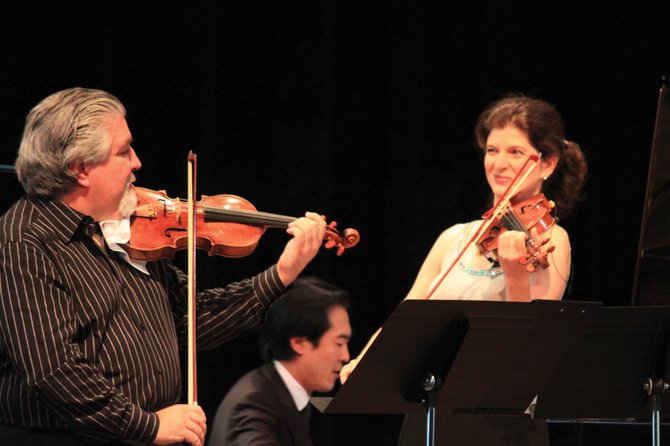 Andres Cardenes, left, and Monique Mead, right, are the music directors of Strings Music Festival. The festival opens its 25th season Saturday with the Opening Night Orchestra.
Stories this photo appears in:

Strings Music Festival's special anniversary season kicks off Saturday with the Strings Opening Night Orchestra presenting an evening of music from Czech composer Antonin Dvorak.