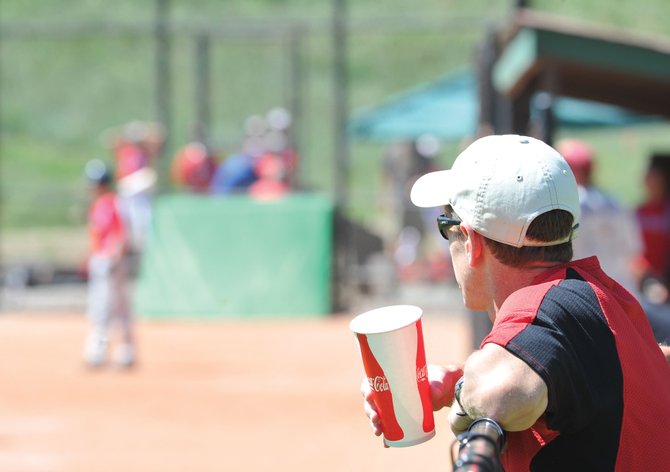 Brian Hutcheson traveled from Arizona to watch his nephew, who plays for the Fort Collins Prospect, play in this weekend's Triple Crown World Series. The annual baseball tournament is expected to draw large numbers of people to town this weekend.
Stories this photo appears in:

Local lodging properties will be more than 58 percent full Saturday night with a boost from Triple Crown youth baseball teams. Occupancy jumps up dramatically next weekend.