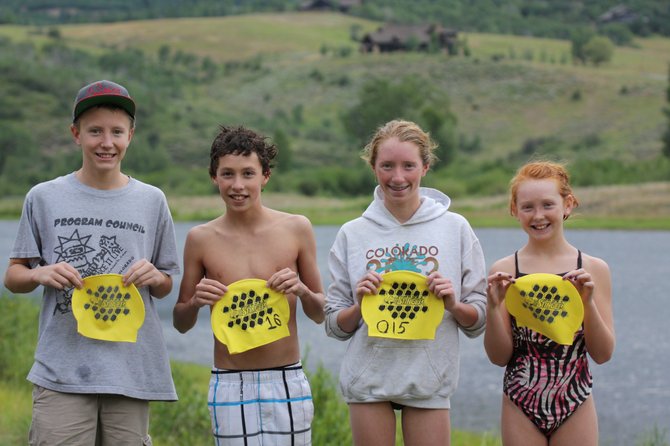 Frank Ruppel, left, and Samantha Terranova, second from right, were the male and female winners of the mile swim for the fourth Bald Eagle Lake Open Water Swim Series on Monday. Tyler Terranova, second from left, was the male winner of the half-mile race. There were no age classes. Photo by Tom Scrimgeour
Stories this photo appears in:
Open Water Swim Series results for July 23, 2012. All races take place at Bald Eagle Lake.