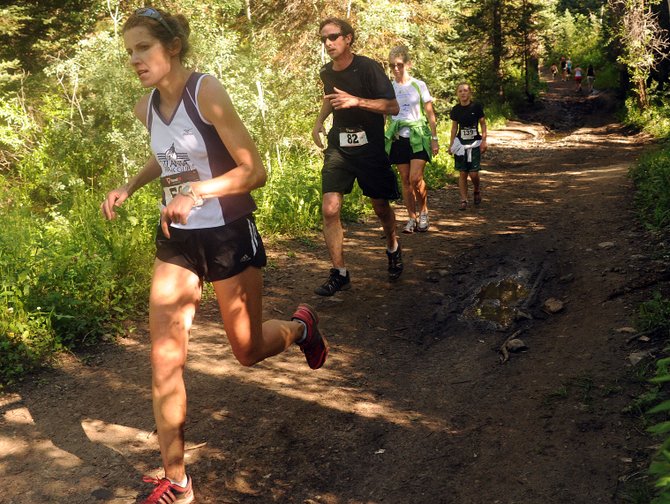 Beth Olds leads the way down the Spring Creek Trail during last year's Spring Creek Memorial run in Steamboat Springs. This year's event returns Saturday with 9-mile and 5-kilometer races.
Stories this photo appears in:

The Spring Creek Memorial run has managed to carve out a niche as one of the most unique races in the Steamboat Springs Running Series. This Saturday, the race will again offer runners a chance to strike out up a once-a-year trail.