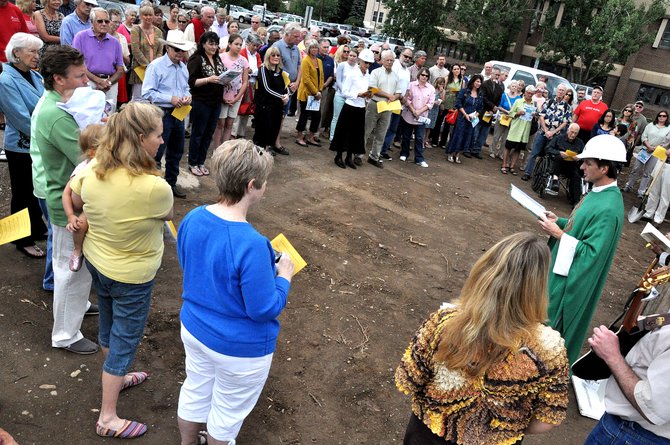 The Rev. Ernest Bayer leads a groundbreaking ceremony Sunday morning at the site of Holy Name Catholic Church's expansion project. Bayer said Fox Construction will start building the 15,382-square-foot addition to the church in Old Town sometime this week.
Stories this photo appears in:
A large circle of Holy Name Catholic Church parishioners used shovels and a bucket of holy water Sunday morning to turn a muddy plot of land at Sixth and Oak streets into something more sacred.