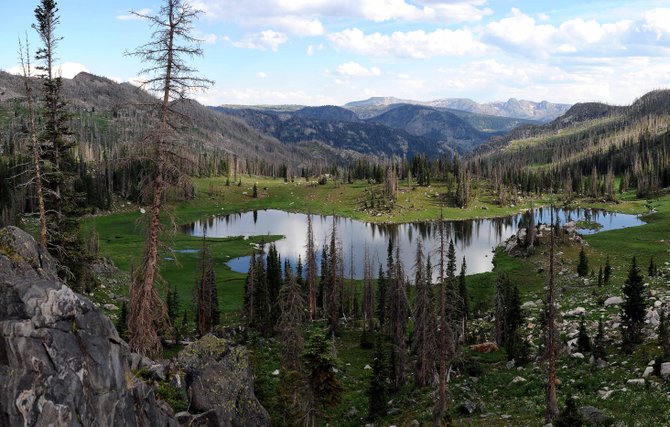 Mica Lake stands nearly 2,000 feet above the trailhead, and it's not an easy hike. Despite the ravages of beetles, blowdowns and fires, the view still is stunning.
Stories this photo appears in:

Maybe by typical July standards, the hike to Mica Lake, four miles off the trailhead at the end of Seedhouse Road, isn't lush. By the standards of 2012, however, the trip to Mica Lake feels like a hike into Eden.