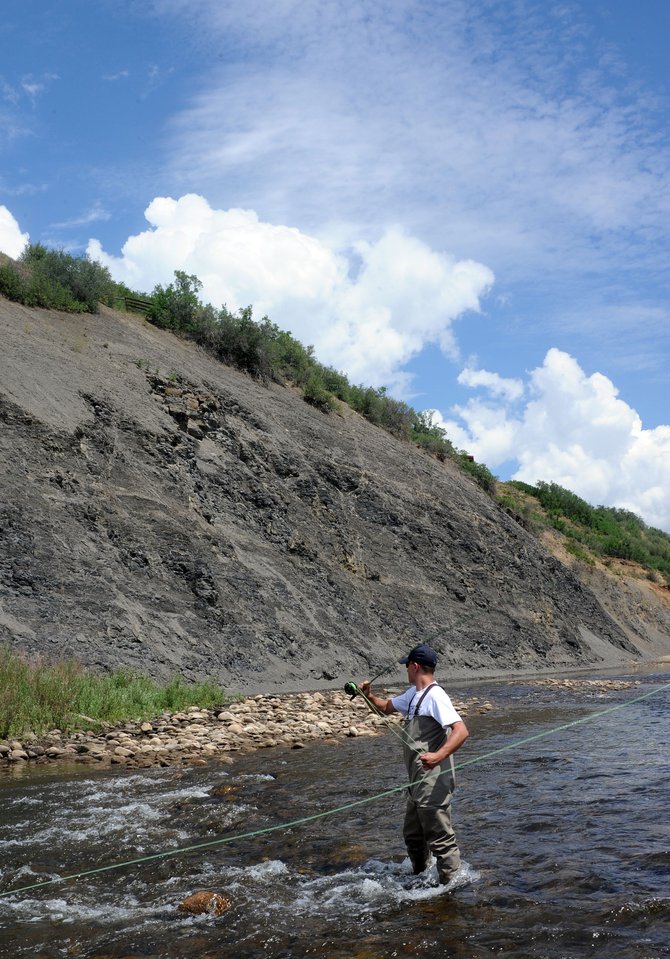 A couple days of rain haven't done much to raise the tides for Yampa River anglers. Instead, they've been casting into plenty of other area bodies of water, including the Elk River. Much of that river is private and leased to local guide shops. A long section near the Mad Creek trailhead, however, is open to public fishing.
Stories this photo appears in:

The week's rain seemed to bring about a sigh so deep and loud in Steamboat that it could have been audible from space. A return of fishing on the Yampa River might be a week away, but there is lots of fishable water elsewhere.