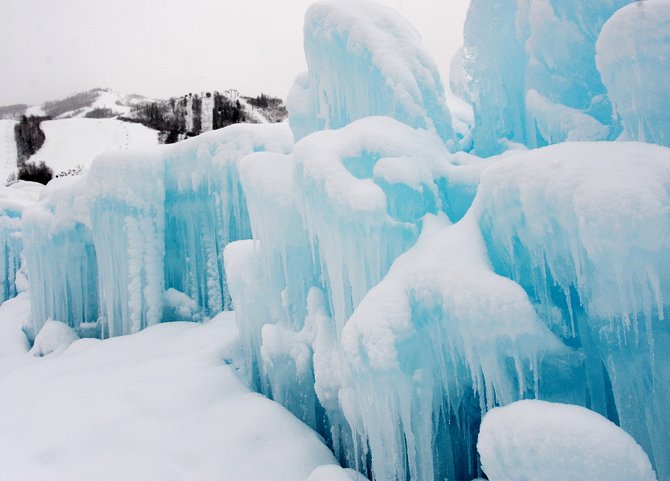 The ice castle in Ski Time Square is near completion, and builders said they hope to have it open for the public by New Year's Eve. They also said that such a creation never is finished and that they would be altering the design throughout winter.
Stories this photo appears in:

When the ice castle opens on New Year's Eve in Ski Time Square, what visitors see will be unique to them as the castle continues to grow and change as winter progresses.