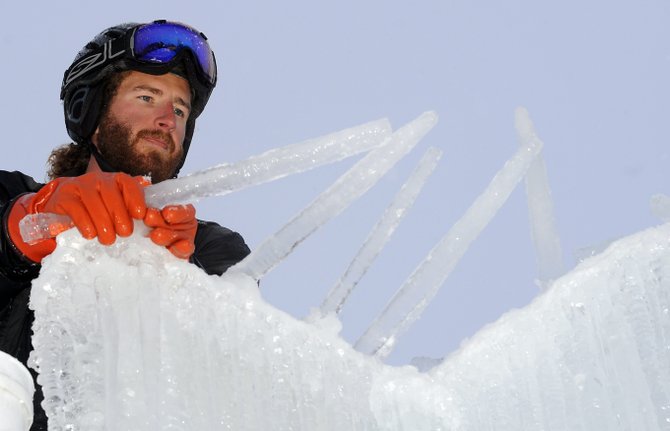 Cory Livingood builds on the ice castle in Ski Time Square. How do you build an ice castle? With icicles, of course. Where do you get icicles for your ice castle? An icicle farm. The icicles are grown on a nearby apparatus and then built into the structure, where they continue to grow thanks to the cold weather.
Stories this photo appears in:

When the ice castle opens on New Year's Eve in Ski Time Square, what visitors see will be unique to them as the castle continues to grow and change as winter progresses.