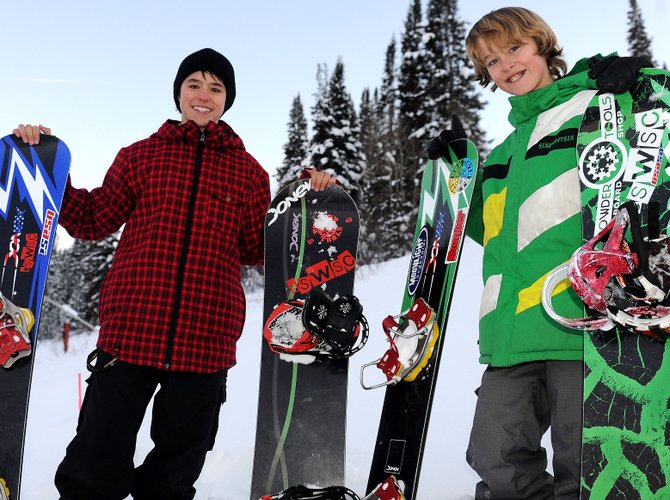 Billy Winters, left, and Cody Winters currently compete in all five kinds of snowboard competitions. Billy, now 15 years old, is getting pressure to specialize, and Cody will have to make those same decisions soon, too. Neither is keen on rushing that process, however.
Stories this photo appears in:

Steamboat Springs brothers Billy and Cody Winters are among the top snowboarders at their respective ages, and they're having a devil of a time choosing in which of the sport's disciplines to specialize.
December 20, 2012 7:33 p.m.